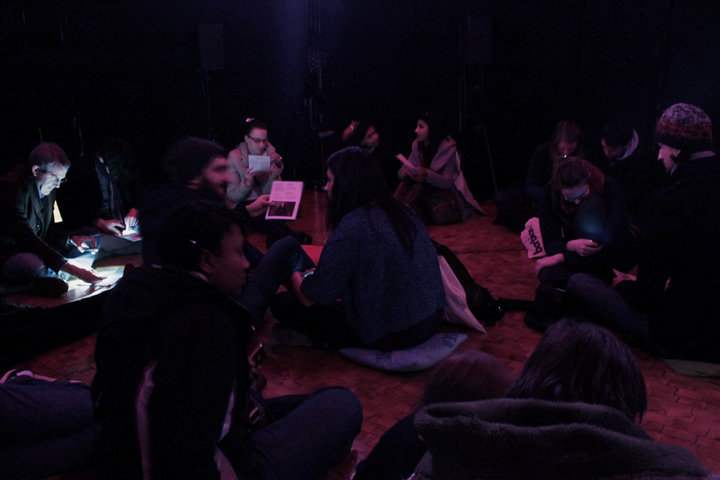 xtet
xtet (2013 — ) is a series of compositions which harness the invisible ubiquity of portable audio devices to create an ephemeral, immersive and participatory field of sound.
By broadcasting real-time audio to the audience's wireless mobile devices (smartphones, tablets, mp3 players, etc), the audience itself becomes a temporary speaker system comprised of countless distributed sound sources, forming a uniquely spatial and participatory experience. The movements of listeners cause the music's spatial formation to shift and grow, akin to the reactive motions of a shoal of fish.
Exhibitions
xtet I (α, β, γ, δ, θ, μ), the first piece of the series, maps out the natural rhythms and characteristics of the brain's neural activity, broadcasting audio streams which correspond to individual frequencies of brainwave.
Barbican, London (2 — 3 March 2013)
With gratitude to Bowers & Wilkins.